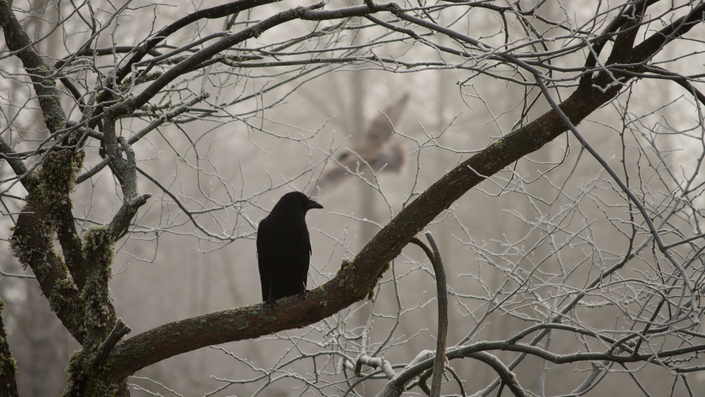 Whose Crow Is This?
Online Class about the Corvid Species of Ireland and their Connections with Irish Gods & Goddesses
Enroll in Course
Online class which helps students connect with the modern Corvids (crows, ravens, rooks, etc.) of Ireland, and the Irish deities that relate to them; taught by a Priest of the Mórrígan, Ian Paul Power.
A Crow alights upon a branch as you meditate in the woods… is it a sign from the Morrigan? Badb? Macha? Is it a Rook or a Jackdaw? Does it just want your lunch? With multiple Irish deities having affinity with or appearing as Crows or Ravens it can be difficult to interpret such signs. Also, sometimes a Crow is just a Crow, or is it? This online class presents an introduction to the lore relating to Crows and Ravens in Irish mythology, as well as information about the different Corvid species found in Ireland, their habitats, their calls and their behaviour. Seeing a Rook on a city street is fairly common, seeing a Raven in a lowland wood however would be unusual. Armed with the information from this class, students will be able to identify Corvid species and identify whether their behaviour is typical for that species, or are the Goddesses using them to communicate with you?
Class topics:
- Summary of modern Irish Corvid species
- Corvids as they appear in the lore
- How Corvids connect with the different deities
- Corvid habitats, calls and behaviour
- Making offerings to deity through corvids
- Corvids around the world
This Teaching is suitable for beginners, as well as those with more experience in this area, or in other traditions. You do not have to be dedicated to or working with any Irish Gods, Guides, or Guardians to take this class.

WHAT DO YOU GET WHEN YOU ENROLL THIS COURSE?

Your Course access enrollment below includes access to:
-- Presentation & Resource Slides
-- Class Video
-- Class Audio
-- Q&A Session (recorded during live class)
-- PDF Resources Sheet with links to learn more.
This is a completely self-paced online course.

When you are enrolled, join in live if possible, and get the recorded files after for repeated or further study and reference. You decide when you start and when you finish.
When you enroll in this class, you are receiving lifetime access (with a full 30 day money back guarantee).

Just click the big orange buttons on this page to enroll now!
Your Instructor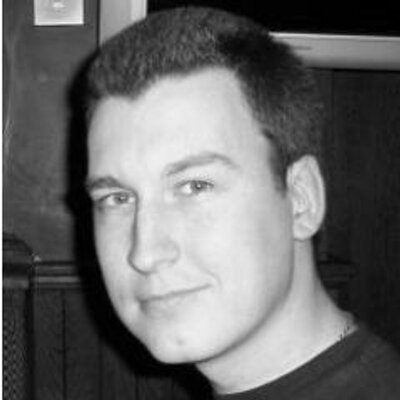 Ian started to explore spirituality in his early 20's, but it wasn't until after he was 30 that he started to walk a path that was meaningful to him. Though progress has seemed slow to him, we all walk our paths at different speeds. He is a follower of the Morrigan, and has been tasked with providing guidance, both to her followers and to those who find their way to him. Some would call him a priest of the Morrigan, and hopefully, he will someday feel that he has earned that title.

Course Curriculum
Welcome & Orientation
Available in days
days after you enroll
Class Presentation (2 hours, multimedia)
Available in days
days after you enroll
Q&A Session (20 minutes, multimedia)
Available in days
days after you enroll

This class was a game-changer for my approach to working with the Mórrígan. It spoke to themes I had been meditating and writing upon as a warrior who's body has been severely weakened by chronic illness. Namely, while I was looking for new ways to fight in my devotion to The Mórrígan, this class opened my eyes that there were also ways to serve that do not involve fighting. With a focus on the working in a community. She will always need fighters, but also she will need those that support them. There are many ways to serve, and this class is a good education in those ways.

L. Christopher Bird - Spilling the Blood of Your Enemies is Not the Only Way to Serve

Frequently Asked Questions
How long will my enrollment last for?
After enrolling, you have unlimited access to this version of the recordings for as long as you remain a member of the Irish Pagan School - across any and all devices you own. So, you can take your time, or get it all done quickly, and revisit it all whenever you want to - it's completely up to you.
What if I enroll, then change my mind?
If you are unsatisfied with your purchase for ANY reason, contact us within the first 30 days and we will give you a full refund, no questions asked. If you do require a refund, please just contact the Irish Pagan School directly, by email. We will deal with your request and refund your money with no problems!
Do I need to have Irish ancestry to study here?
No, absolutely not. We provide authentic connection to Ireland, with native or naturalised Irish teachers, for anyone who wishes to learn from us and is willing to put in the time and effort to do this properly... rather than grab a culturally appropriated quick fix.
How to Get Access...
Choose the payment option below that best suits you - pay in Euros with a Credit Card, or pay in US Dollars with a Credit Card or PayPal.
Click your preferred option so it's highlighted in orange.
Click the big orange 'Enroll Now' button.
On the Order Summary page, click to 'Add Coupon' if you have one! (Type in the coupon code, for example, from our Patreon Here)
Enter your Account and Payment information.
Tick the box to agree to the standard Terms and Conditions.
Click the orange button at the bottom of that page to enroll at the price that is displayed.
Don't forget you have a full, no quibble, 30 day money back guarantee!