Online Course exploring what is known about the Good God of the Tuatha Dé Danann and trying to separate fact from fiction - with Dagda Bard Jon O'Sullivan, An Scéalaí Beag.
The Dagda is one of Ireland's most powerful and influential deities, yet for many years knowledge of this Good God has been lost, ignored or in some cases corrupted and maligned. So with the global growth of Irish Paganism and the recognition of this wonderful God, maybe it's time to try separate the Dagda Facts, from the Dagda Fiction?
This course will be exploring accurate and inaccurate information about the Dagda, both ancient and modern. We will then take a step into the teacher's personally informed perspectives with regards to what any of this might mean for us in a modern Pagan practice.
This Teaching is suitable for beginners, as well as those with more experience in this area, or in other traditions. You do not have to be dedicated to or working with any Irish Gods, Guides, or Guardians to take this class.

WHAT DO YOU GET WHEN YOU ENROLL THIS COURSE?

Your Course access enrollment below includes access to:
-- Class Presentation Slides
-- Class Video
-- Class Audio
-- Q&A Session (recorded during live class)
-- An Original Story by An Scéalaí Beag
You will get the unique perspective of a native Irish bard, who studies the lore of Ireland and retells those tales for a modern audience, keeping to the core values and traditions and integrating them in his own pagan practices.
This is a completely self-paced online course. You decide when you start and when you finish.
When you enroll in this class, you are receiving lifetime access (with a full 30 day money back guarantee).

Just click the big orange buttons on this page to enroll now!
Your Instructor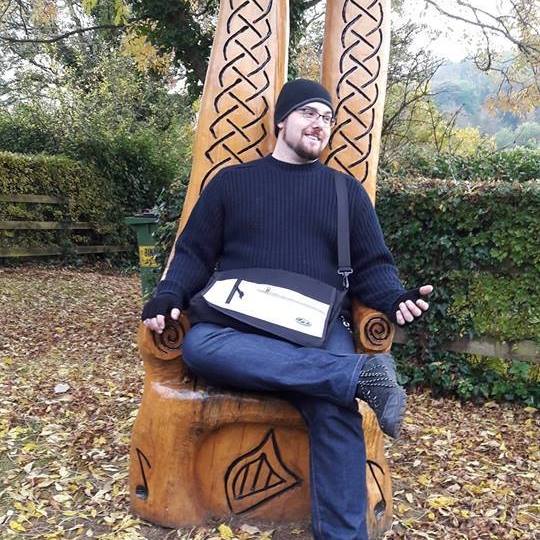 Jon O'Sullivan (An Scéalaí Beag) is an Irish tour guide, weaver of words, a teller of tales of his patron Deity, the Dagda, chief of the Tuatha Dé Danann.
He runs a blog, posting monthly stories - inspired by the native lore (and sometimes directly dictated by Big D himself). His Patreon gives you early access to the tales, as well as having the stories told directly to you in the form of audio downloads. He lives with his family in County Waterford, Ireland. With his partner, Lora O'Brien, he is the co-founder of the Irish Pagan School.

"It's not always easy to find the words... but when you find the right words, you can change hearts and minds." - An Scéalaí Beag

Course Curriculum
Welcome & Orientation
Available in days
days after you enroll
Class Presentation (2 hours, multimedia)
Available in days
days after you enroll
Q&A Session (20 minutes, multimedia)
Available in days
days after you enroll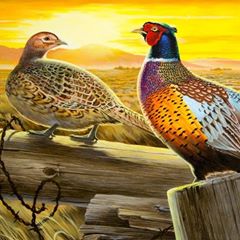 " I found Jon's writings on a sidebar of a blog of a person devoted to The Dagda. I had been searching for reliable and current content for some time. I enjoyed the blog so took the owner up on looking into this storyteller she was fond of. Wow! All it took was reading one story. I spent an hour at least reading as many stories as I could. From that point, I joined every site Jon was on. His storytelling is warm and rich and I could easily see events unfolding as I read. He has enhanced my relationship with The Dagda. I not only share Jon's work on Facebook but also in my community. When I meet others who are interested in the Irish deities I always recommend Jon. I have noticed a few of my friends now follow him." - Grip Dellabonte
Frequently Asked Questions
How long will my enrollment last for?
After enrolling, you have unlimited access to this version of the recordings for as long as you remain a member of the Irish Pagan School - across any and all devices you own. So, you can take your time, or get it all done quickly, and revisit it all whenever you want to - it's completely up to you.
What if I enroll, then change my mind?
If you are unsatisfied with your purchase for any reason, contact us within the first 30 days and we will give you a full refund, no questions asked. If you do require a refund, please just contact the Irish Pagan School directly, by email. We will deal with your request and refund your money with no problems!
Do I need to have Irish ancestry to study here?
No, absolutely not. We provide authentic connection to Ireland, with native Irish teachers, for anyone who wishes to learn from us and is willing to put in the time and effort to do this properly... rather than grab a culturally appropriated quick fix.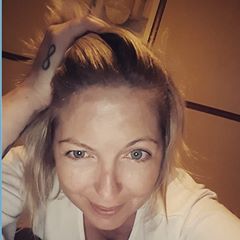 "Jon's storytelling and teaching are in a nice simple format that appeals to those who want to just sit down and read without all the extra adds on you find elsewhere, which makes them an enjoyable way to learn more about the deities. On top of this Jon is always willing to answer any questions you may have." - Liv A Crosse
How to Get Access...
Choose the payment option below that best suits you - pay in Euros with a Credit Card, or pay in US Dollars with a Credit Card or PayPal.
Click your preferred option so it's highlighted in orange.
Click the big orange 'Enroll Now' button.
On the Order Summary page, click to 'Add Coupon' if you have one! (Type in the coupon code, for example, from our Patreon Here)
Enter your Account and Payment information.
Tick the box to agree to the standard Terms and Conditions.
Click the orange button at the bottom of that page to enroll at the price that is displayed.
Don't forget you have a full, no quibble, 30 day money back guarantee!