Meeting the Mórrígan 2022
5 Month Intensive Programme:
Bealtaine to Samhain (23 Weeks)
ENROLLMENT IS OPEN FROM MON 23RD TO SAT 28TH MAY 2022 ONLY
Develop your own 'Right Relationship' with the Mórrígan, guided by Lora O'Brien at the Irish Pagan School.
Over the course of 23 weeks you'll learn a lot about the Mórrígan, from a native perspective and decades of personal Priesthood experience. You'll develop a deeper relationship with native Irish spirituality than you perhaps thought possible.
You'll also learn a whole lot about yourself, and whether a regular contractual or devotional relationship, or even a Priesthood with this Goddess, is the right thing for you going forward.
Once you know how to do this work - step by step - what to do on a daily, weekly, and monthly basis, then you can move forward safely and confidently - within a carefully guided, secure community who are also committed to achieving the same authentic connection you are seeking.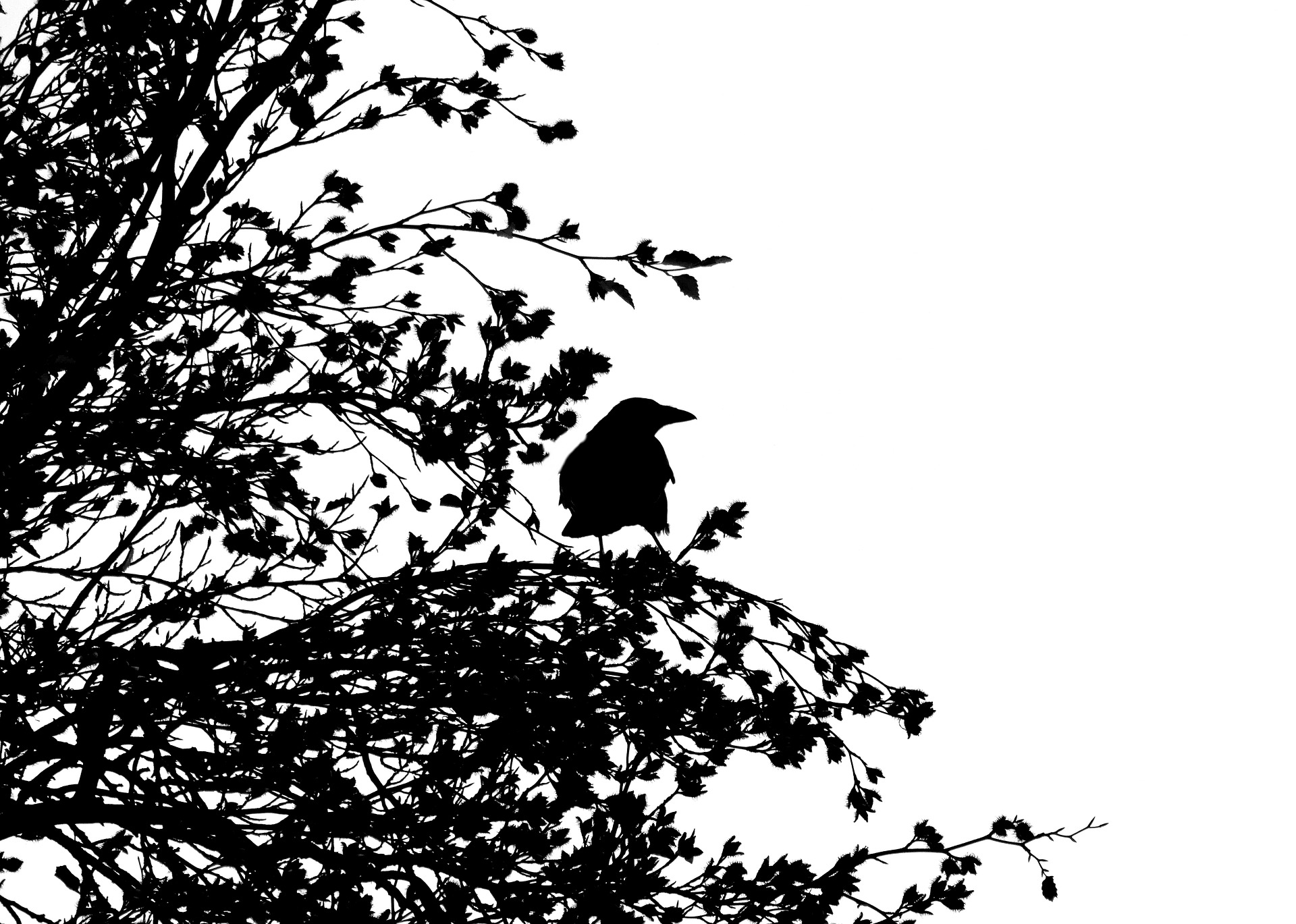 "One of the problems I was most worried about was the complete evaporation of structure in my life due to the covid-19 pandemic. Having some direction towards goals that included group support and work was incredibly appealing."
- TJ Rockwell, Class of 2020.
OUR CONNECTION PROCESS
Learn
With this curriculum we deep dive into the Mórrígan's lore, together, with the reading assignments broken up into manageable parts each week. There's plenty of discussion and peer support as you all work through the materials together.
Experience
Then you begin to understand the texts a little better, by actively engaging and interacting with them through practical exercises, and a simple Journey process - which has the added benefits of meditation, so it's good for you in a whole lot of other ways too!
Integrate
We use self-reflection, writing, and video journaling to explore the learning and personal experience, and connect into wider cultural, political, and social meanings and understandings. What we learn and experience doesn't lie useless, but gets integrated into our real lives every day. This knowledge and wisdom also becomes available to our families and communities as we continue to do our work in this world... whatever that may look like.
Your Instructor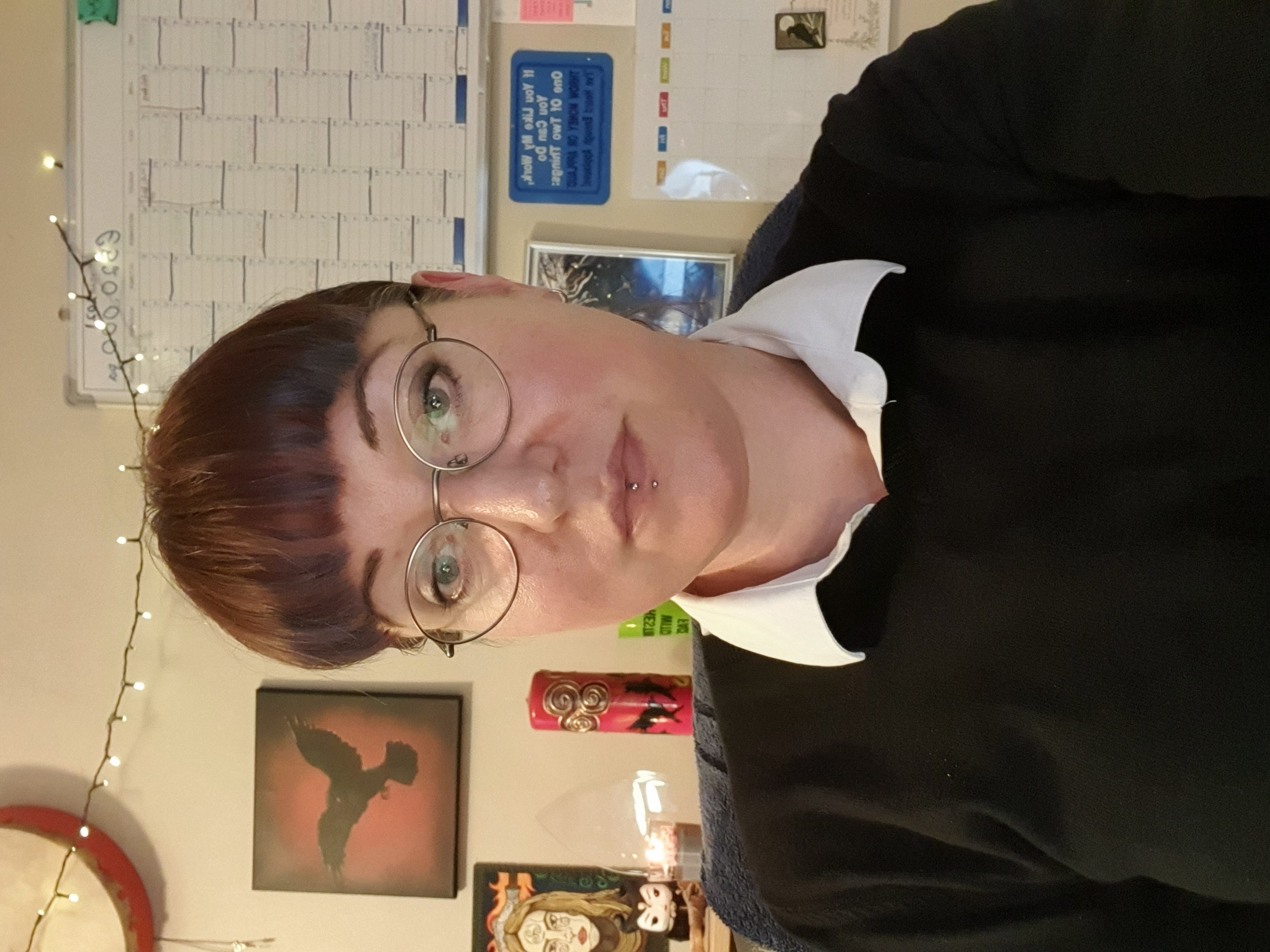 Lora is a modern Draoí – a practitioner and priest of indigenous Irish magic and spirituality, in the simplest terms. She has been consciously following a pagan path for over 25 years, and dedicated specifically to the Irish Goddess Mórrígan in 2004. She managed one of Ireland's most important sacred sites - Cruachán/Rathcroghan - for a decade, and is a co-founder and legal celebrant with Pagan Life Rites Ireland. With her partner, Jon O'Sullivan, she is the co-founder of the Irish Pagan School. Lora is currently a candidate for a Masters Degree in Irish Regional History (2023).
A Note from Lora: It's a big commitment!
As I teach people about the Mórrígan, a concern that comes up time and again is the ability to be consistent in relationship and practice.
Sometimes this is due to busy-ness or overwhelm (there's a lot to learn, and it is easy to procrastinate when we're in this state!), and sometimes it's due to pysical/mental unwellness or neurodivergency issues.
Personally, I've struggled with ALL of that. I have found coping mechanisms, and habit building practices that work for me, and I can absolutely help you with that… in fact, this whole programme is built to help with all of that.
Because consistency in relationship and practice is important when seeking a 'Right Relationship' with the Mórrígan... but you don't have to do it alone.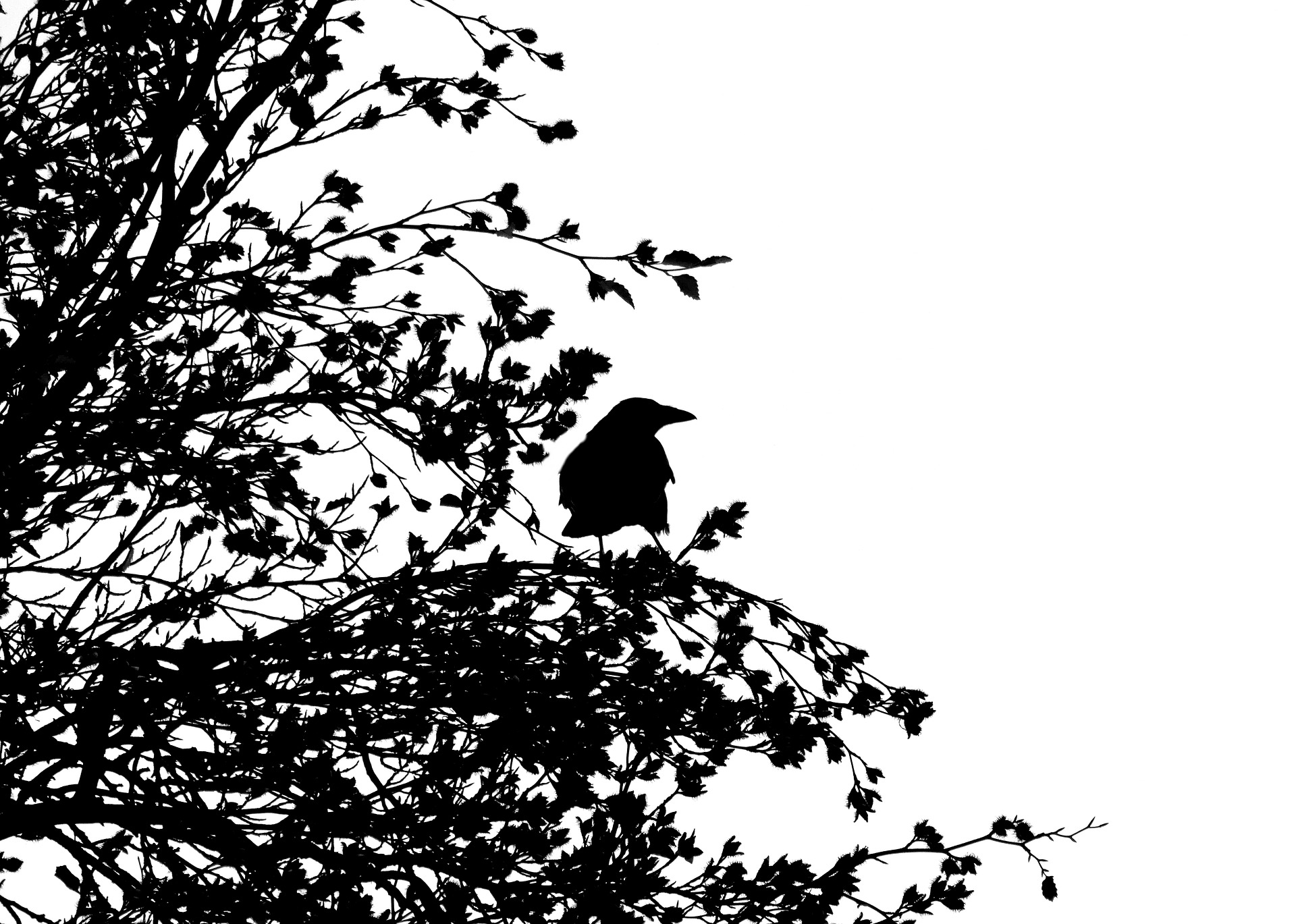 "There is a lot of work in the course itself, some of it quite academic in nature, so this is a *real* class with real objectives and assignments. You will work hard to get through all the requirements. The course material also seems to highlight or bring hidden elements of yourself to the surface, and they can be challenging. Things happen while you take this course."
- Kaoime Malloy, Class of 2018 & 2019.
The enrollment window will stay open for just a few days (until the 28th May), and then we shut everything down, make sure everyone who enrolled is a good fit for the group and the work, and start the 2022 Programme with our online Meet & Greet, and the first week's curriculum!
This Programme is for anyone who wants to develop a deep and fulfilling relationship with the Mórrígan. Whether you are a beginner or more familiar with the Goddess, you can find a solid and sustainable connection through this work.
There simply isn't anything else quite like this available anywhere else... and certainly nothing being taught by a native Irish Priest and Guide.
Each year, we run this intensive programme for 23 weeks in 2022 (5-6 months). Enrollment is considered an application only, and acceptance is confirmed only in conjunction with the Mórrígan herself. (Enrolled applicants are informed and fully refunded within 24 hours if the application is unsuccessful for any reason.)
Look, Lora doesn't make the rules, ok? This is how she wants it done.
Please note though, there is very rarely (if ever) a circumstance where someone is 'not good enough' to be accepted here by the Mórrígan. That's not what the application process is about.

Successful Applicants will receive:
23 weeks of content delivery through the Course Curriculum (see below)
'Reading, Writing, and Doing' structure each week
Weekly video/audio check in prompts
Weekly discussions in the Online FB Group
Focus and Self Development Exercises
Research Papers, Exercises & Course Texts
Unique Guided Journey materials
(All curriculum is delivered digitally.)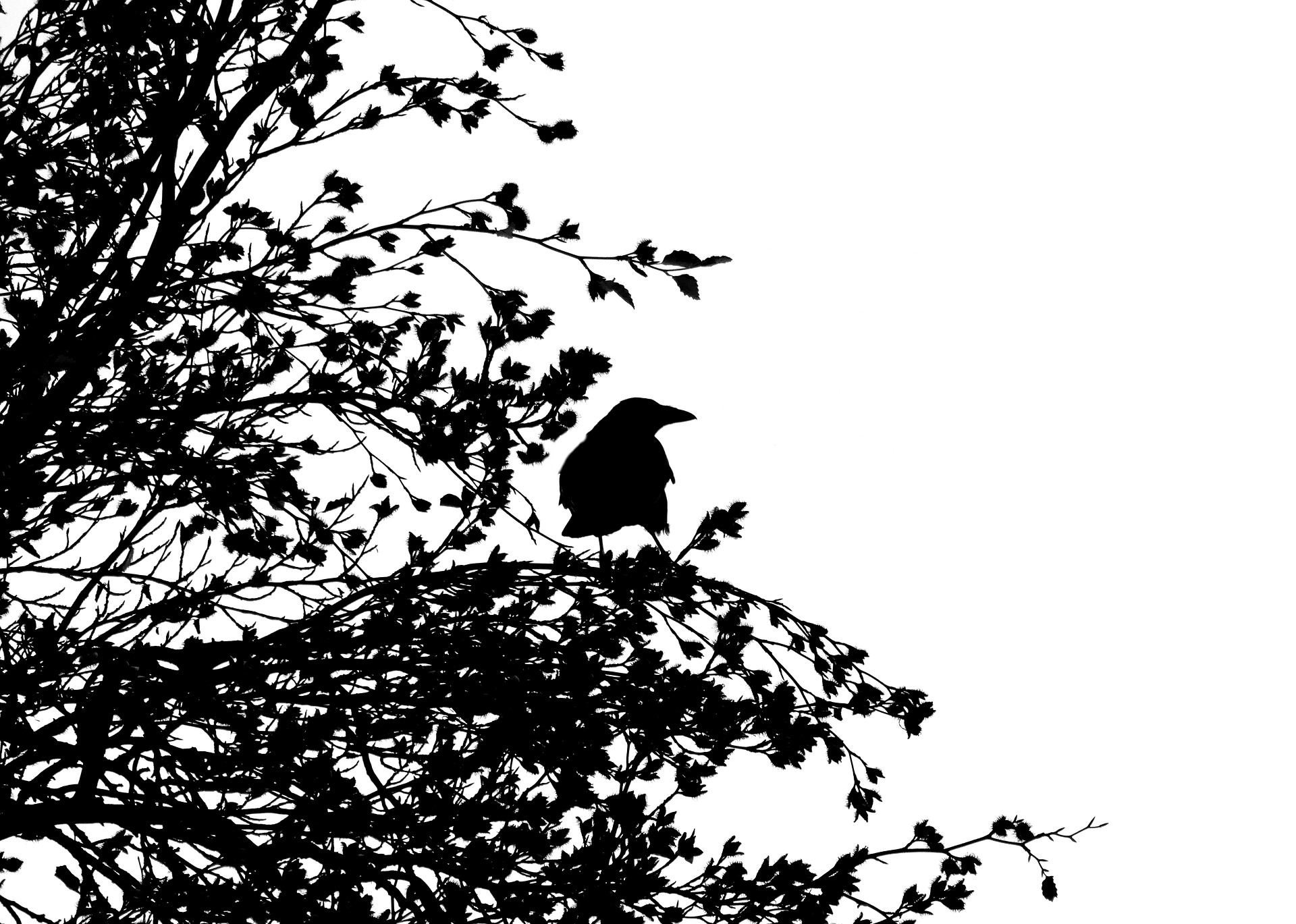 "I am grateful beyond words for everything that the IPS does. I know that this offering takes just as much out of the tutors and admin staff as it does the students. There must have been much sacrifice in the making of it and there continues to be great sacrifice to keep it going. I don't know that I will ever understand that sacrifice, but I am grateful that it was done so that myself and so many others have had the opportunity to grow our relationships with the Morrigan because of it."
- Leandra, Class of 2018.
Course Curriculum
Welcome and Orientation
Available in days
days after you enroll
Meet & Greet Session Recordings (& Guided Journey)
Available in days
days after you enroll
Week One - 30th May
Available in days
days after you enroll
Your Enrollment Options
There are two tiers (levels) or options for enrollment this year.

The Peer Support Pathway - this is our best value enrollment option. You will receive an invitation to a live 'Meet and Greet' online session with Lora as you begin the programme, and after that your Learning Curriculum will be delivered weekly (every Monday for 23 weeks). Each week you will work through your materials, which include a variety of pre-recorded video and audio content, written materials, exercises, journal prompts, recommended reading sections of the programme texts, meditation and guided journeys training and experiences. You will receive instructions too for a weekly vlog exercise to contribute to the dedicated Facebook group for our 2022 students. (Please note, you will not receive personal feedback or direct mentoring from Lora while on this pathway, but we do have a specific support team in place - who are guided by Lora - to make sure everything runs smoothly and all of our students are properly taken care of.)
The Mentor Support Pathway - with this enrollment option, you will receive everything listed above, plus direct email support and feedback from Lora personally, on a weekly basis. A second live online session with Lora will also be offered to these students only, midway through the Programme, at a time that suits everyone involved. Places are always VERY strictly limited, and even more so while Lora focuses on their MA thesis this year - so this option will not be available for long once the enrollment window opens on 23rd May!
Frequently Asked Questions
When does the programme start and finish?
This is a 23 week course curriculum. Week 01 materials are delivered on Monday 30th May, and will continue to arrive each Monday as we progress through the coming weeks. Week 23 materials will arrive on Monday 31st October (Samhain 2022).
How long do I have access to the Programme?
We work very hard to keep students engaged as we work through the materials, but if you do fall behind it's not the end of the world. You will retain access to the 2022 programme content and curriculum, as well as the Members Only Facebook group, for as long as you remain a member in good standing at the Irish Pagan School.
What if I am unhappy with the Programme?
Once you enroll to apply, you have a full 30 days to check if our Meeting the Mórrígan Programme is right for you. If you feel it isn't, for any reason, just let us know by email and we'll gladly refund your money in full. No hassles. No hard feelings. No explanation necessary... We work on an honour system.
Do I need to have Irish ancestry to study here?
No, absolutely not. We provide authentic connection to Ireland, with native Irish teachers, for anyone who wishes to learn from us and is willing to put in the time and effort to do this properly... rather than grab a culturally appropriated quick fix.
BONUS CONTENT
Intensive Programme Members will retain access to our free 'Connecting to the Mórrígan' workshop, which goes away for everyone else at the end of May.
YOUR TIME COMMITMENT
This Programme is a college or university level equivalent in both time commitment and quality of content. Please be prepared for that before enrollment.
There's a daily practice of about 10 minutes per day in the first month, every day, building up towards 30 minutes per day in the final month.
Students have reported spending between 7 to 10 hours per week at their studies, plus there are weekly video check-ins and discussion or group participation requirements, as well as Guided Journey time each month.
To gain the full value from this programme, students will need to have access to a Facebook account to participate in the Members Only group there. This is highly recommended for your own benefit (we know, the evil empire is evil, but it's simply the best option we have available right now), but not essential for Programme enrollment.
How to Get Access...
Choose the payment option below that best suits you - pay in Euros with a Credit Card, or pay in US Dollars with a Credit Card or PayPal.
Click your preferred option so it's highlighted in orange.
Click the big orange 'Enroll' button.
Enter your Account and Payment information.
Tick the box to agree to the standard Terms and Conditions.
Click the orange button at the bottom of that page to enroll at the price that is displayed.
Don't forget you have a full, no quibble, 30 day money back guarantee!
PLEASE NOTE: IF YOU CHOOSE A PAYMENT PLAN OPTION, BUT DO NOT KEEP UP THE FULL PAYMENTS AS AGREED AT ENROLLMENT, YOU WILL FORFEIT ACCESS TO ALL PROGRAMME MATERIALS.
This course is closed for enrollment.