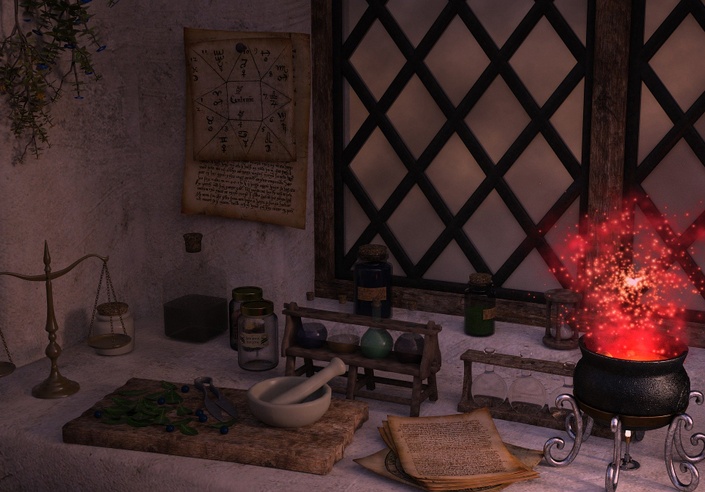 How to Build a Practice with the Mórrígan
Learn about Working with the Irish Goddess Mórrígan, an Mór Ríoghain, over 3 Weeks with Irish Draoí - Lora O'Brien
COURSE ENROLLMENT CLOSED ON WEDNESDAY 11TH MARCH 2020
Register your interest for first news and scholarship opportunities for this course when it opens again for enrollment at https://lora-o-brien-irish-pagan-school.ck.page/cf...
Online multimedia format Course delivered over 3 weeks, exploring How to Build a Practice with the Mórrígan - guided by native Irish Draoí Lora O'Brien.

This course programme has been developed in direct response to the problems that are faced by our students, such as:
"She seems so big and complex that fitting a devotional practice that works with my life seems impossible. I'm still learning and reading but the step of how to translate the antiquated into modern is my sticking point."
Lora knows what it's like to struggle in creating a consistent practice - taking into account issues like a chaotic schedule or mental illness/neurodivergency - and the difficulties involved in committing regular time daily, finding time for deeper work, or making quick/short work feel significant.
This is your second opportunity to get involved in this practical programme, which was designed to directly meet the needs and problems of our students.
Over the course of our 3 week teaching, you will have direct Q&A access to, and experience the unique perspective of, an indigenous Priest of the Mórrígan. Lora has studied her lore intensely, and lived right by the "fit abode" of this Goddess for over a decade; guiding people – both physically and spiritually – on a daily basis, to seek the presence of the Great Queen at Uaimh na gCat... the Cave of the Cats in Cruachán (Rathcroghan), County Roscommon.

Teaching Materials for this course were recorded during the first run (December 2019), but this second run will include a weekly 30 minute Q&A Live Online Session too, so you can get direct feedback on your studies.
This Course covers:
WEEK 1 - SHOWING UP (Daily Practice and Developing Good Habits... like Meditation, Journalling, Simple Candle Work, Clearing & Centering)
WEEK 2 - MAKING OFFERINGS (Altars, Prayers, Devotions, Lore Study, Giving Back to the Native Source)
WEEK 3 - HEARING BACK (Communications, Contracts and Divination like Journeying, Traditional Yes/No & Casting Lots, Oracle Cards)
[PLEASE NOTE - Week One materials will cover the basic practice you need to begin working with ANY deity through Lora O'Brien's Irish Paganism method, making this course suitable and useful for everyone from complete beginners, to those who may be more familiar with other methods but wish to align themselves/ start fresh with a solid practice here.]
The dates for our Live Q&A sessions are:

Sunday 15th March, 7pm Irish Time
Sunday 22nd March, 7pm Irish Time
Sunday 29th March, 7pm Irish Time
ALL Q&A sessions will be recorded and available under the Curriculum sections in a day or two after the live event. So if you miss it in person, you won't miss out!
Your Course access enrollment each week includes:

-- Invitation to the Live Q&A Event (on Sundays)
-- 60+ minutes recorded Teaching presentation
-- Bonus: Extra 30+ minutes recorded Access Q&A.
-- Teaching Presentation Slides PDF
-- Recorded Teaching Video
-- Recorded Teaching Audio
-- Teaching Chat Log/Resources
-- Homework/Exercises PDF.
We all worry about having the time or the availability to feel like we're doing 'enough' in our practice, or even the confidence and trust that we're doing the 'right' things. By joining this course now, you can figure out what the 'right' things are for you - and we can get started on it together... The Mórrígan's Warband 😉
Let's Get Started...

"Thank you Lora for all of the wisdom and advice included in the course materials but also for being guided by our questions every step of the way. Your experience is so valuable and has helped so much with refining my practice and having confidence in my relationship with the Morrigan. I'm looking forward to taking more classes with you in the future very soon. Highly recommend to anyone considering taking a class!"
-- Emily Diamond, December 2019
Your Instructor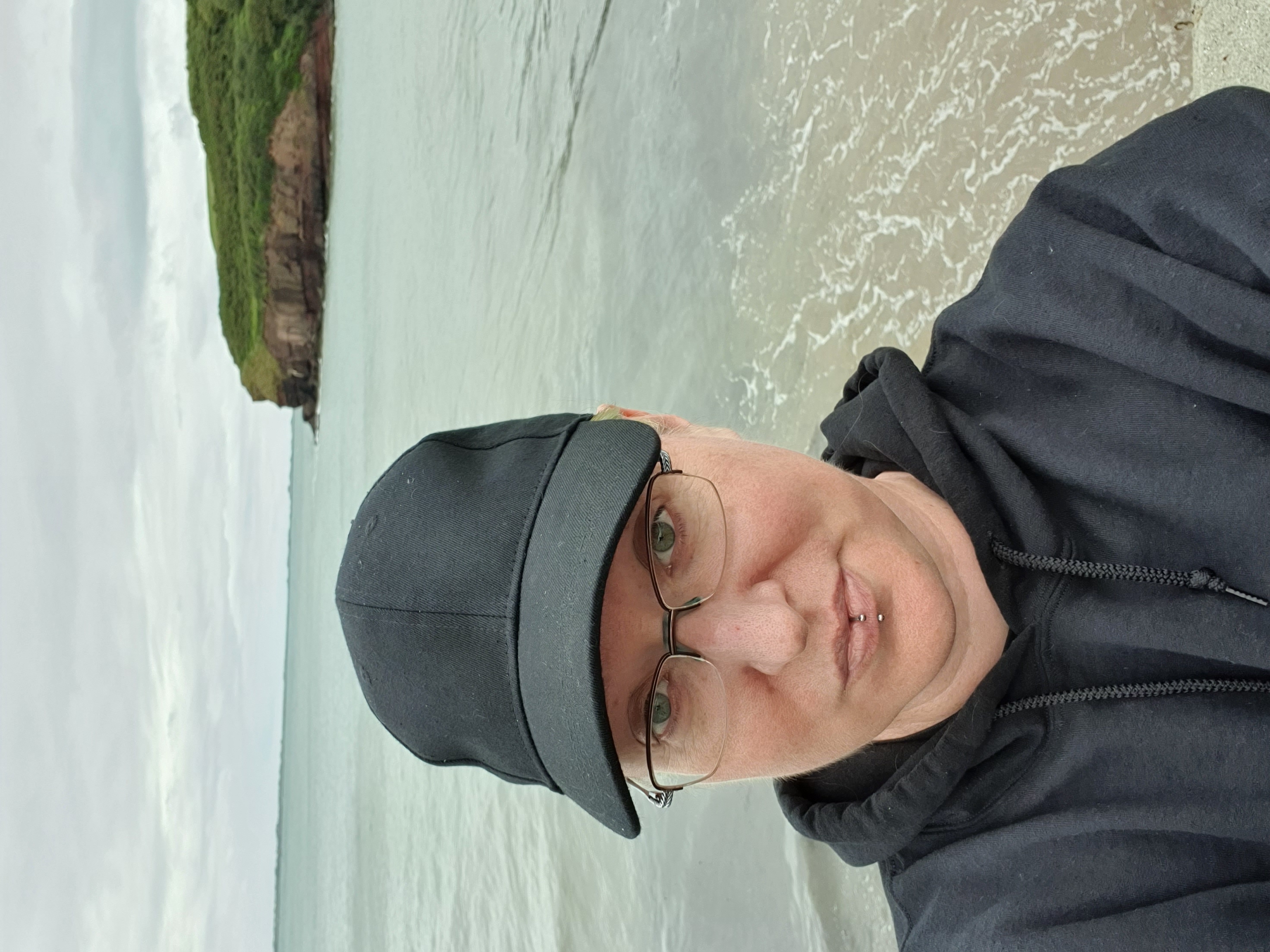 Lora is an Author, Teacher, and Guide: native born Irish, with 20+ years personal and professional experience in our history, heritage, archaeology, mythology, and pre-christian Irish Spirituality. Publications include - Irish Witchcraft from an Irish Witch, 2004; A Practical Guide to Irish Spirituality, 2013; Tales of Old Ireland - Retold, 2018; A Practical Guide to Pagan Priesthood, Llewellyn 2019; Irish Witchcraft - 2nd Edition, 2020; and a forthcoming work on Queen Medb, 2020.
She is a modern Draoí – a practitioner and priest of indigenous Irish magic and spirituality, in the simplest terms. Lora has been consciously following a pagan path for over 25 years, and dedicated specifically to the Irish Goddess Mórrígan in 2004. She managed one of Ireland's most important sacred sites - Cruachán/Rathcroghan - for a decade, and is a co-founder and legal celebrant with Pagan Life Rites Ireland.
Course Curriculum
Welcome & Orientation - March 2020
Available in days
days after you enroll
WEEK 1 - SHOWING UP
Available in days
days after you enroll
WEEK 2 - MAKING OFFERINGS
Available in days
days after you enroll
Frequently Asked Questions
When does the course start and finish?
The dates for our Live Q&A sessions are: -- Sunday 15th March, 7pm Irish Time -- Sunday 22nd March, 7pm Irish Time -- Sunday 29th March, 7pm Irish Time ALL Q&A sessions will be recorded and available under the Curriculum sections in a day or two after the live event. So if you miss it in person, you won't miss out!
How long do I have access to the course?
How does lifetime access sound? You have unlimited access to this version of the course curriculum for as long as you remain a member of the Irish Pagan School - across any and all devices you own.
What if I am unhappy with the course?
We would never want you to be unhappy! If you are unsatisfied with your purchase, contact us in the first 30 days and we will give you a full refund. If you require a refund, for any reason, please email the Irish Pagan School BEFORE going through PayPal or Stripe? We will deal with your request and refund your money with no problems!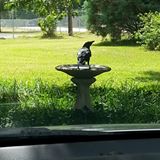 "Excellent class - I learned a lot! Lora really goes above and beyond to make sure students are getting what they need to build a practice with the Great Queen, to answer questions as they arise, and doesn't sugar-coat anything... I heartily recommend this course to anyone who is interested in building a devotional relationship with the Mórrígan, or in building upon an existing one.."

-- Charlotte Bailey, December 2019
Scroll down to the bottom of the page, to 'Get Started Now!'
Click on your currency and preferred payment option... It will turn orange!
Then click the orange 'Enroll in Course' button.
Check the Order Summary is correct.
Enter your Account Information (please check the box to receive instructional emails!).
Enter your Payment Information, and agree to the standard Terms and Conditions.
One last Click to Enroll in Course, and you're enrolled!
From the next page, you can go straight to the Course Curriculum, and begin or continue your learning Journey with the Irish Pagan School with immediate access to your Course content and multi-media materials.
This course is closed for enrollment.