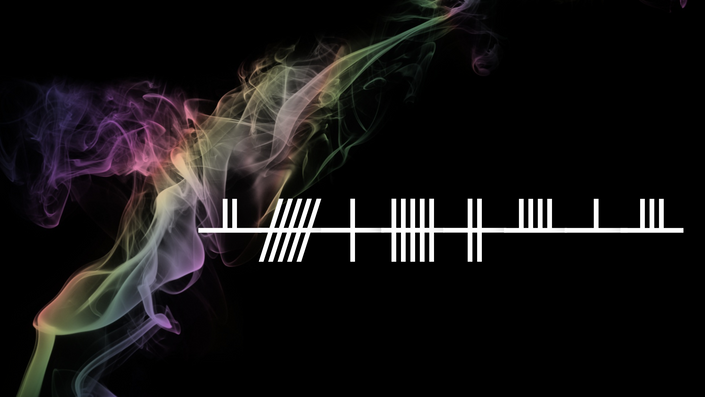 Ogham Magic
A Native Irish Approach to Magic with the Ogham, devised and shared by an Irish Draoí Practitioner.
Enroll in Course
Draíocht, 1. Druidic art, druidism. 2. Witchcraft, magic; charm, enchantment.

If you have struggled with NeoPagan and New Age approaches to our ancient Irish Ogham alphabet, which are most often based on long discredited notions written by Robert Graves... This, mo chairde, is not that. If you've tried to research folk magic traditions by yourself, if you've sought out academic instruction on cultures and traditions long dead, if you've diligently followed the step by step instructions of accomplished magic teachers but haven't seen any noticeable results... then you're about to discover the missing pieces from your magical practice.

This is an Online Course for Ogham practitioners and students who want to begin or develop a magical practice using the Ogham, an ancient Irish writing system, with Irish Draoí Lora O'Brien.
Once you have taken this course, and practiced these techniques, you will have all the necessary skills to accomplish authentic Irish magic, and understand how that all fits within the Irish perspective and practices - our native Draíocht.
WHAT YOU WILL LEARN
Introduction: What is Ogham Magic, How and Where I Learned This form of Draíocht.
Essentials: Types of Ogham Magic, Glossary of Irish Terms to Use.
Practical Magic: Examples of Each Type, How to Craft Your Own.
This Teaching is suitable for beginners, as well as those with more experience in this area, or in other traditions. You do not have to be dedicated to or working with any Irish Gods, Guides, or Guardians to take this class.
WHAT DO YOU GET WHEN YOU ENROLL THIS COURSE?
Your Course access enrollment includes access to:
-- Class Presentation Slides
-- Class Videos
-- Class Audios
-- Exercises to complete in your own time
-- Interactive Q&A Session with the Teacher (recorded during live class).
You will get the unique perspective of a native Irish Draoí, a user of magic who specialises in research and teaching on Irish historical traditions and folklore, while incorporating all of that into a vibrant contemporary Pagan practice within the living magical and spiritual traditions of Ireland.
This is a completely self-paced online course.

When you are enrolled,you get the recorded files for repeated study and reference. You decide when you start and when you finish.
When you enroll in this class, you are receiving lifetime access (with a full 30 day money back guarantee).

Enroll in the course, download the content, learn from the materials... and if you don't like what you've learned just email us and we'll give you all your money back. We're taking a risk by offering this - we can't get the content back, so you could just enroll, then ask for a refund, and rip us off! However, we work on an honour system with our Tuath, as did our ancient ancestors. We trust that you won't do that to us, just like you can trust that we will do our very best to make sure you have a good experience with the Irish Pagan School.

You have a 100% money back Guarantee, for a full 30 days, so you can go ahead and enroll with full confidence.
(see below - HOW TO GET ACCESS TO THIS COURSE)
Your Instructor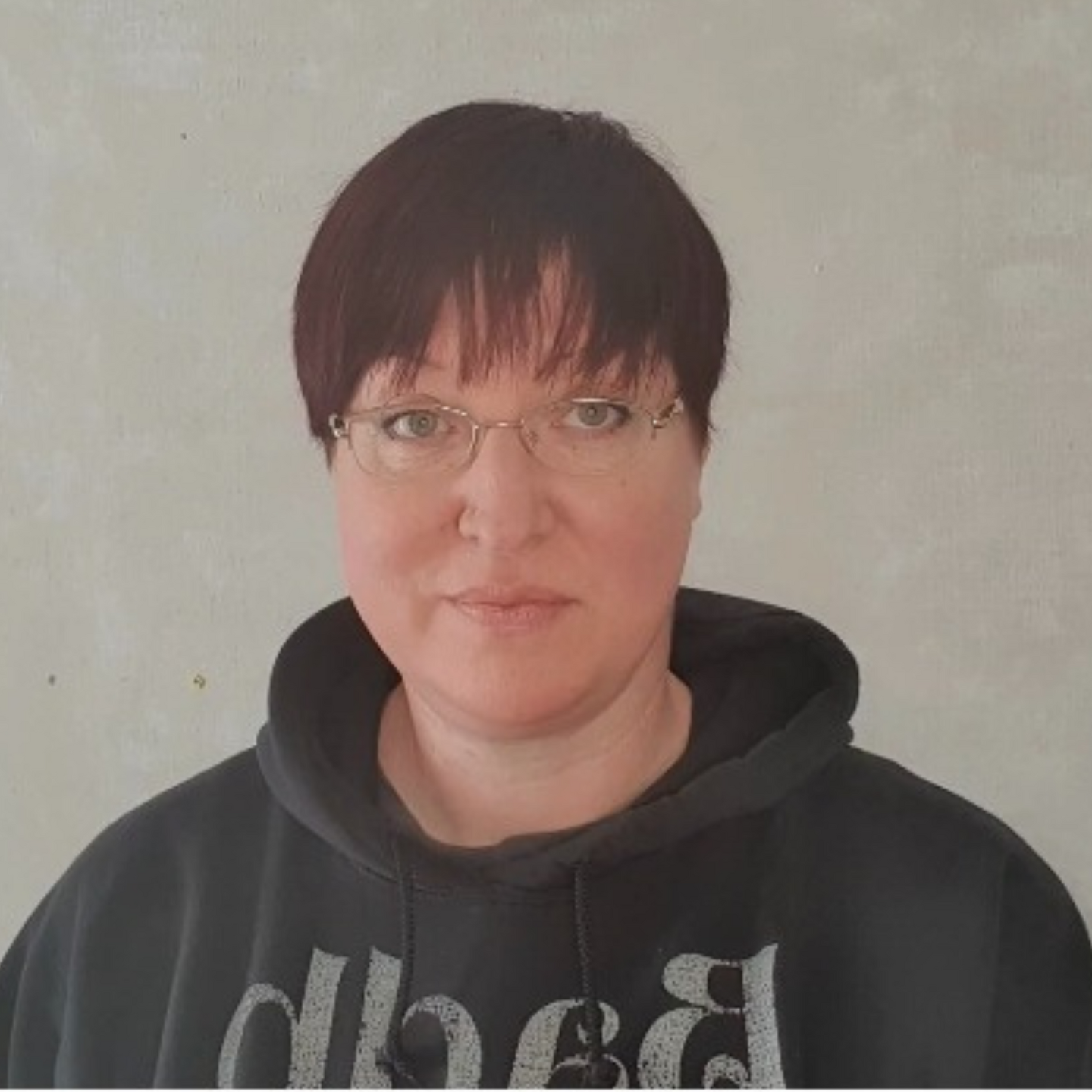 Lora is a modern Draoí – a practitioner and priest of indigenous Irish magic and spirituality. She has been consciously following a spiritual path exploring her native Irish traditions for 30 years, dedicated specifically to the Irish Goddess Mórrígan in 2004, and is the author of seven books on Irish history, mythology, folklore, witchcraft, Pagan practice and priesthood. Her eighth book, on the Mórrígan, will be published by Llewellyn (2025). She professionally developed and managed one of Ireland's most important sacred sites - Cruachán/Rathcroghan - for a decade, and is a co-founder and legal celebrant with Pagan Life Rites Ireland. With her partner, Jon O'Sullivan, she is the co-founder of the Irish Pagan School, and together they create a vast amount of community service content for the Irish Pagan School Blog, YouTube Channel, and Podcast. Lora founded the Ogham Academy in 2022, and has a Masters Degree in Irish Regional History (2023) on the topic of Ogham and Irish Identity. (Pronouns: She/They)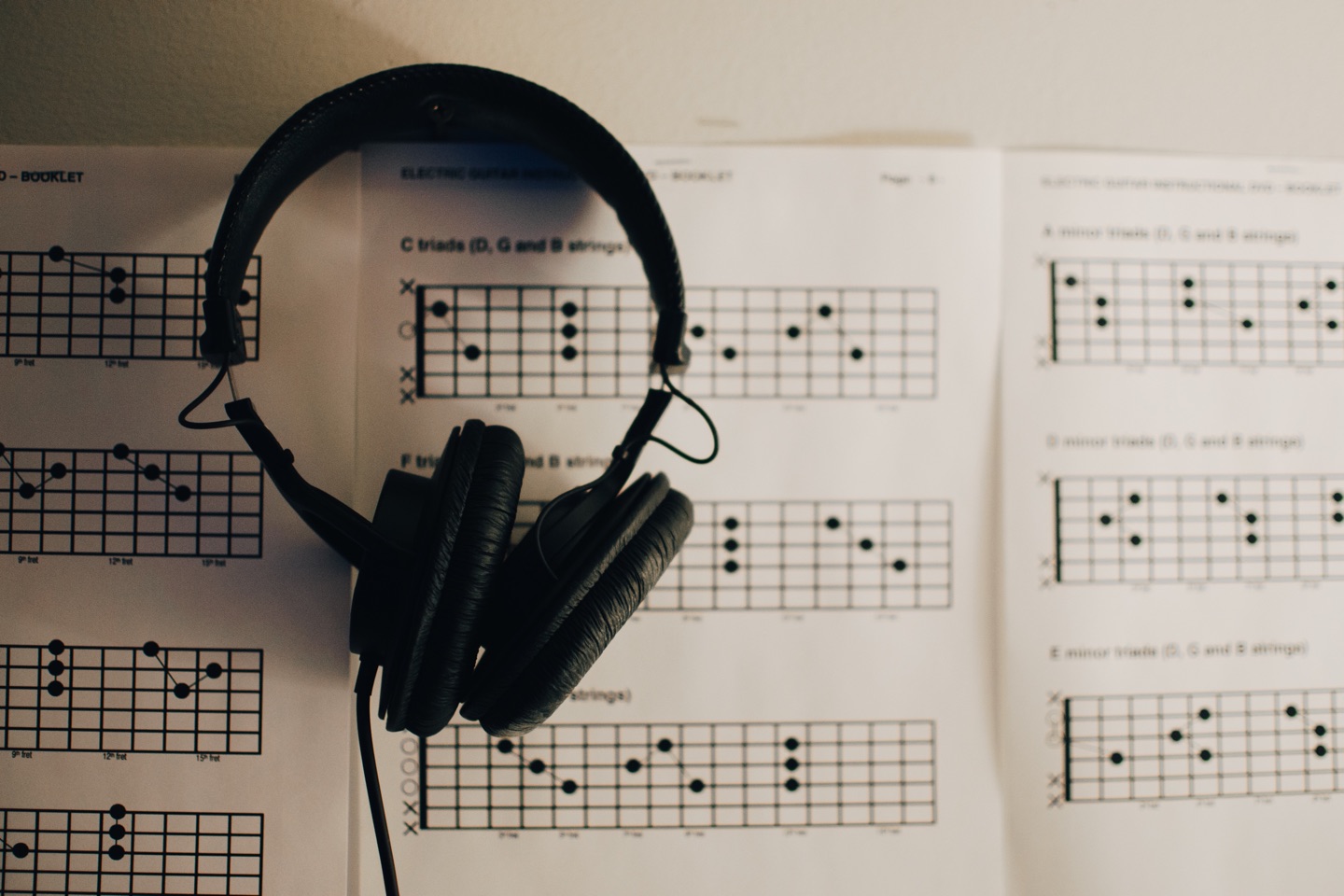 "Having now gone through this course for the 2nd time I am always impressed at how Lora's classes have so many layers of understanding and application. I had gone through this class once before the 6 month Ogham intensive and now once after, what a difference. There was so much information here for me as a brand new student to the Ogham and now that I've been through the intensive and have a regular Journey practice, it feels like a flood of new knowledge I can infuse even better into my daily divination. GRMA Lora!!"
- Jessica Geoghegan - Ogham Divination Student 2021
Course Curriculum
Fáilte! Welcome and Orientation
Available in days
days after you enroll
Class Materials (Multimedia)
Available in days
days after you enroll
Q&A Session
Available in days
days after you enroll
Frequently Asked Questions
How long do I have to complete this course?
When you enroll in this course, you will be sent information by email (Fáilte - Your Access to the Irish Pagan School), and you can take things at your own pace from there. Your enrolled access after the live session includes all recordings. This makes it a completely self-paced online course - join in live if possible, and get the downloads after for repeated or further study. You decide when you start and when you finish.
How long will my enrollment last for?
After enrolling, you have unlimited access to this version of the recordings for as long as you remain a member of the Irish Pagan School - across any and all devices you own. So, you can take your time, or get it all done quickly, and revisit it all whenever you want to - it's completely up to you.
What if I enroll, then change my mind?
If you are unsatisfied with your purchase for ANY reason, contact us within the first 30 days and we will give you a full refund, no questions asked. If you do require a refund, please just contact the Irish Pagan School directly, by email. We will deal with your request and refund your money with no problems!
I can't make it to the live class, can I access it afterwards?
Yes, all of our live online classes are recorded, and the recordings are included as a replay with your enrollment... OR available to purchase later (at a slightly higher price point). So, go ahead and enroll now - you won't miss out on anything and you'll be getting it at the best value price! This live class will take place on Sunday 30th October 2022, at 9pm Irish Time.
Do I need to have Irish ancestry to study here?
No, absolutely not. We provide authentic connection to Ireland, with native or naturalised Irish teachers, for anyone who wishes to learn from us and is willing to put in the time and effort to do this properly... rather than grab a culturally appropriated quick fix.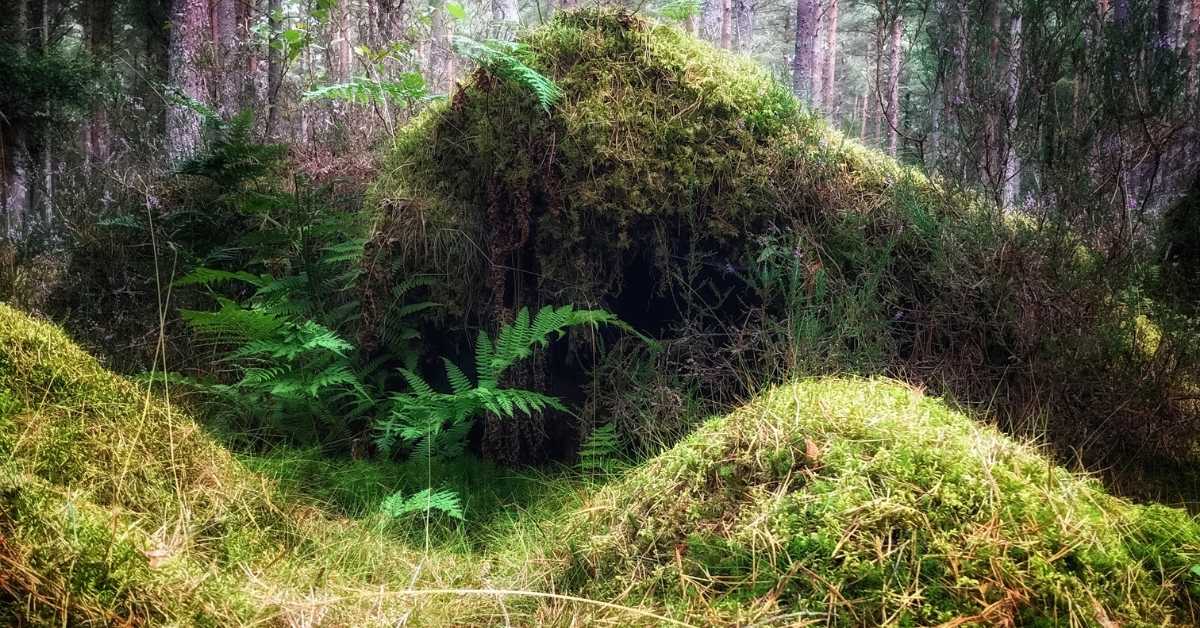 "Each class I've had the opportunity to take on the Ogham has been knowledge filled, enjoyable and has given me the thirst to learn more. Thank you always Lora for giving us the tools to start with and a path in the right direction."
- Dawn Otstot - Ogham Divination Student 2022
Once you have enrolled for a LIVE online course...
You will receive some emails from [email protected].
When you enroll in a course at the Irish Pagan School, you'll receive a system confirmation email that contains a clickable link to the course. You can use this link to open your course, or you can type the school or course page URL into the address bar of your web browser. (www.IrishPaganSchool.com)
You'll also receive:

Fáilte - How to Access your Course at the Irish Pagan School! This tells you how to log in, what to do if you forget your password, and how to join our Students Only facebook group (if you'd like to).
Your Live Online Class Zoom Invite. This is the invitation to join our live event. You can also find this in the Course Curriculum, after you log in using the instructions in the email above!

If you can't attend the course teaching live (at 9pm Irish time on the Sunday), don't worry, the recorded files and presentation slides, etc. will be posted into your Course Curriculum by the following Tuesday.
HOW TO GET ACCESS TO THIS COURSE
Choose the payment option below that best suits you - pay in Euros with a Credit Card, or pay in US Dollars with a Credit Card or PayPal.
Click your preferred option so it's highlighted in orange.
Click the big orange 'Enroll Now' button.
On the Order Summary page, click to 'Add Coupon' if you have one! (Type in the coupon code, for example, from our Patreon Here)
Enter your Account and Payment information.
Tick the box to agree to the standard Terms and Conditions.
Click the orange button at the bottom of that page to enroll at the price that is displayed.
Don't forget you have a full, no hassle, 30 day money back guarantee!