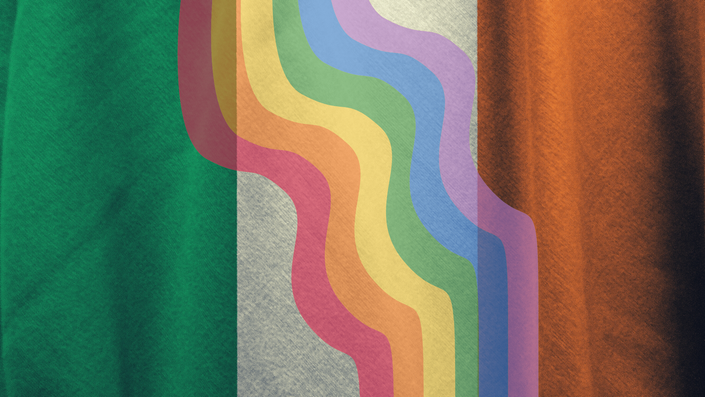 Uncovering Ireland's Secret History
Dr. Gillian Kenny guides us through a brief history of queerness in Ireland
Enroll in Course
Online class which will uncover the history of queerness in Ireland, with a focus on pre-modern Ireland, guided by an Irish historian.
Understanding the space which was inhabited by queerness in Ireland centuries ago enables those who are interested in the society and its history to contextualise recent legislative wins and to comprehend the history of sexuality and gender more deeply in Irish culture.
The stories this class tells aim to give students insight into Ireland's past perceptions of sex and gender. The class also uncovers people in the past that modern members of the LGBTQ+ community can identify with.
This will be especially useful for those working with Irish ancestry (which is not a practice that has to be dominated by direct bloodlines, cultural and community ancestry are valid too!).
PLEASE NOTE THIS CLASS MATERIAL CONTAINS ADULT THEMES AND DESCRIPTIONS OF SEXUAL RELATIONS.
Of course, there have always been people who are asexual, transgender, intersex, people who are attracted to the same sex, and those who experience gender outside of a binary expression... but finding them has long been difficult. Until recently LGBTQ+ identities were generally regarded as a 'modern' phenomenon, something that simply did not exist in this premodern world.

In fact, there has (of course) always been a diverse set of sexualities and gender identities in Ireland which scholarship is starting to unearth – a secret history which this class will address.
There are mentions of same-sex relations in some of the earliest medieval sources in Ireland.
Even if they condemn such practices the sometimes-surprising amount of detail they go into about it indicates that same-sex sexual relations were by no means unknown.
There are stories/legends about people who changed gender and altered their lives accordingly. Episodes of same-sex desire, gender nonconformity, bodily diversity are contained within Irish source material. There is poetry in Gaelic Ireland which draws on a deep well of homoerotic symbolism to express certain beliefs and ideas.
There was sometimes a space for queerness in that Irish past, an acknowledgement of different ways of living which people nowadays are not always necessarily aware of.
The modern experience of queerness in Ireland has been transformed in recent years. Ireland decriminalised homosexuality on 24 June 1993 and in November 2015 it became the first country in the world to legalise same-sex marriage by popular vote, in a move hailed as a social revolution and welcomed around the world.
This was a country coming out from the dominance of a state-encouraged theocracy (an ongoing process) which had dominated public discourse around same sex relationships for generations. A repressive Catholic mindset was being sloughed off with this vote (it was felt), one which had punished and marginalised those deemed different in Ireland.
Looking at the pre-modern experience of queerness in Ireland may surprise those who grew up thinking the modern Church way has always dominated and that pre-modern ways of expressing one's queerness did not exist. The truth is very different.
This teaching is suitable for beginners, as well as those with more experience in this area. You do not need to have any prior academic knowledge or training to understand this class.

Some of the topics and themes touched on include examples from the early medieval period onwards, such as...
• Queerness in the culture: We look at queer readings of Irish literature and explore what they mean for our understanding of these sources.
• Looking at characters such as Fer Diad and Cú Chulainn and queer readings of them and their relationship for example.
• Exploring sources such as the one known as the Feis Tighe Chonáin, from the Finn Cycle, in which we are told about a nameless man who changes sex every year, alternating back and forth between binary states. There are other such startling examples of fluidity in the available sources to explore.
• Looking at banned practices within the Church to inform about the sexual practices which were being used: These include same-sex relations, oral sex, femoral sex, anal sex, to give a small example.
• There was a recognition of sorts that young men in monasteries would need some sort of sexual release and cascading punishments which reflected this.
WHAT DO YOU GET WHEN YOU ENROLL THIS COURSE?

Your Course access enrollment below includes access to:
-- Class Presentation Slides
-- Class Video
-- Class Audio
-- Q&A Session (recorded during live class)
-- PDF Resources Sheet
You will get access to the unique perspective and experience of an Hon Research Associate at the Centre for Gender and Women's Studies in Trinity College, Dublin.
This is a completely self-paced online course.

When you are enrolled, join in live if possible, and get the recorded files after for repeated or further study and reference. You decide when you start and when you finish.
When you enroll in this class, you are receiving lifetime access (with a full 30 day money back guarantee).

Just click the big orange buttons on this page to enroll now!
Your Instructor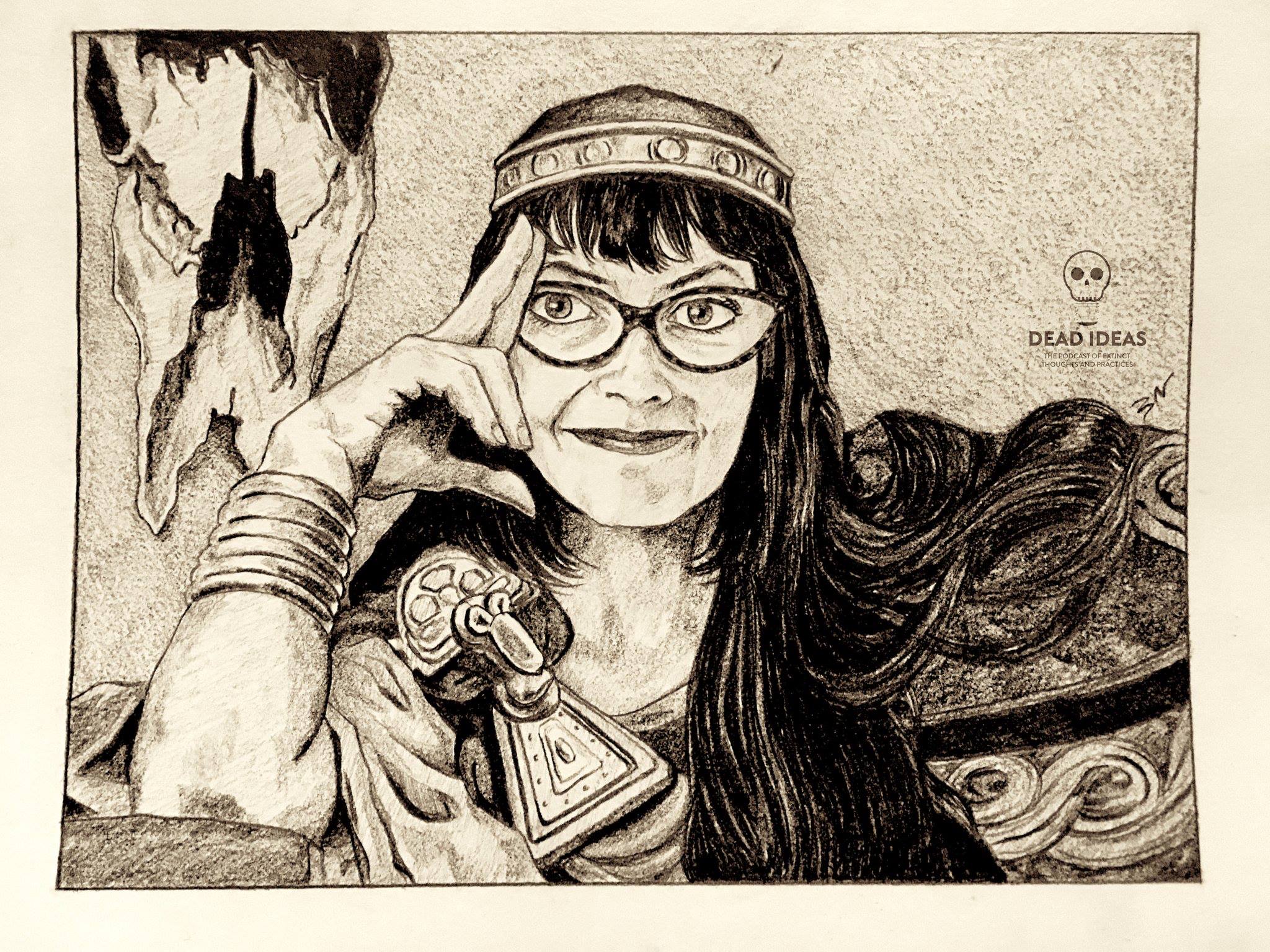 Dr. Gillian Kenny is an Hon Research Associate at the Centre for Gender and Women's Studies in Trinity College Dublin. Her specialism is women's lives in medieval and early modern Ireland and beyond. She is also interested in the lives of those considered outsiders in the medieval world and is currently researching that topic. She has taught in both UCD and TCD and has appeared in and written on various historical topics both on TV and in newspapers/magazines as well as working on her own books and papers.
Course Curriculum
Welcome & Orientation
Available in days
days after you enroll
Class Presentation (2 hours, multimedia)
Available in days
days after you enroll
Q&A Session (20 minutes, multimedia)
Available in days
days after you enroll

"That was wonderful, GRMA Dr. Kenny and Lora.. It was so informative and approachable, and the humor sprinkled throughout was great.. the last bit was really touching.. I got a bit choked up actually, which was a welcome surprise.. I am so grateful to have these authentic teachers and to be a part of this túath.."
- Salamander Croweye commented on 'From Battle Queens to Biddy Early'.

Frequently Asked Questions
How long will my enrollment last for?
After enrolling, you have unlimited access to this version of the recordings for as long as you remain a member of the Irish Pagan School - across any and all devices you own. So, you can take your time, or get it all done quickly, and revisit it all whenever you want to - it's completely up to you.
What if I enroll, then change my mind?
If you are unsatisfied with your purchase for any reason, contact us within the first 30 days and we will give you a full refund, no questions asked. If you do require a refund, please just contact the Irish Pagan School directly, by email. We will deal with your request and refund your money with no problems!
Do I need to have Irish ancestry to study here?
No, absolutely not. We provide authentic connection to Ireland, with native Irish teachers, for anyone who wishes to learn from us and is willing to put in the time and effort to do this properly... rather than grab a culturally appropriated quick fix.

"This has been a very good class, i have learned a lot the teacher made it all seem very easy she is very approachable i would be interested in seeing more of her classes."
- Marc Rhodes-Taylor commented on 'From Battle Queens to Biddy Early'.

How to Get Access...
Choose the payment option below that best suits you - pay in Euros with a Credit Card, or pay in US Dollars with a Credit Card or PayPal.
Click your preferred option so it's highlighted in orange.
Click the big orange 'Enroll Now' button.
On the Order Summary page, click to 'Add Coupon' if you have one! (Type in the coupon code, for example, from our Patreon Here)
Enter your Account and Payment information.
Tick the box to agree to the standard Terms and Conditions.
Click the orange button at the bottom of that page to enroll at the price that is displayed.
Don't forget you have a full, no quibble, 30 day money back guarantee!