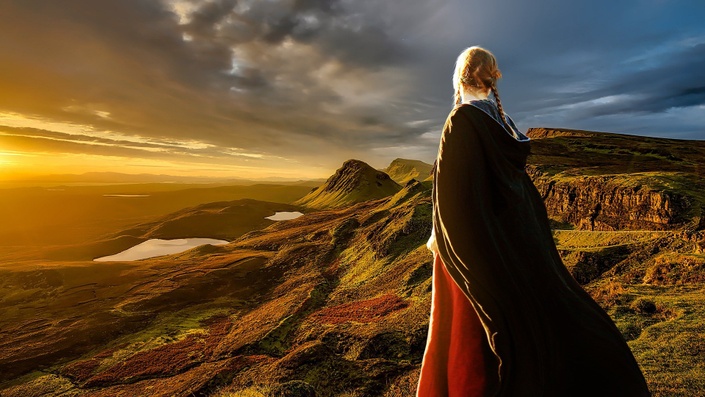 The Lost World of Gaelic Ireland
Losing Our Culture Through Colonisation - The Life and Death of Gaelic Ireland with Dr. Gillian Kenny
Enroll in Course
Online Class which introduces students to the unique culture and society that was Gaelic Ireland, and its destruction from the sixteenth century onwards - led by Irish historian Dr. Gillian Kenny.
Trauma is generational, and what greater trauma can there be for a people than a concerted attempt made to erase them?
Ireland's experience of colonialism lasted many centuries and became particularly brutal. One of the more noticeable effects of colonial practice, especially from the Tudors onwards, was the deliberate, government-sanctioned destruction of the Gaelic way of life in Ireland. The led to hundreds of years of suppression of the Irish language and the outlawing of cultural practices which had made Gaelic Ireland a unique and vibrant culture for thousands of years.
To understand the trauma of the loss of an entire culture (only recently beginning to be resurrected) this course will introduce participants to the society, economy and culture of Gaelic Ireland, from its flowering in the middle ages until the almost complete overthrow of the Gaelic way of life from the sixteenth/seventeenth centuries onwards.
You will learn about a real life 'Lost World'. A world where marriage was non-religious, where divorce was decided at will, where illegitimacy was unknown, and in which a warrior culture lived a lifestyle not far removed from that celebrated in the Irish myths.
Topics covered will include:
Gaelic society and its structure: Kings, Warlords and Dread Queens: Hierarchical, warrior-centred but with room for female agency
The social bonds: Fosterage and gossiprid and the close social bonds within the society.
The complexity of the legal system (brehon law) which covered all aspects of people's lives from sex to criminality and including laws about beekeeping and even the types of cat one could have.
Gaelic attitudes to relationships according to Gaelic (Brehon Law) – This is a society in which divorce was available as were trial marriages and up to ten classes of marriage.
Culture: The importance of music, poetry, hospitality and patronage was paramount in this world. Gaelic feasts were hugely important, cultural events.
The Church in Gaelic Ireland: This included many married priests whose sons inherited their church offices. It was very different to what was wanted by Rome.
National identity – did people think of themselves as Irish and when did that happen?
Gaelicisation: The process of 'becoming Irish' over hundreds of years.
Racial and cultural conflict: What happened when other cultures invaded?
Destruction of a culture and what was necessary to achieve it.
WHAT DO YOU GET WHEN YOU ENROLL THIS COURSE?
-- A deeper understanding of one of the more notable happenings of Irish history which has had lasting repercussions.
-- An opportunity to examine the beauty, complexity and sometimes the darker side of Gaelic history and society.
-- The chance to reappraise the attitudes and thoughts of ancestors with regard to questions around relationships, sexuality and gender.
-- An invaluable chance to examine a variety of sources on the evolution of Ireland
Your Course access enrollment includes:
-- Class Presentation Slides
-- Class Video
-- Class Audio
-- Class Chat Log/Resources
-- Recommended reading and online resources list
Enroll below!
Your Instructor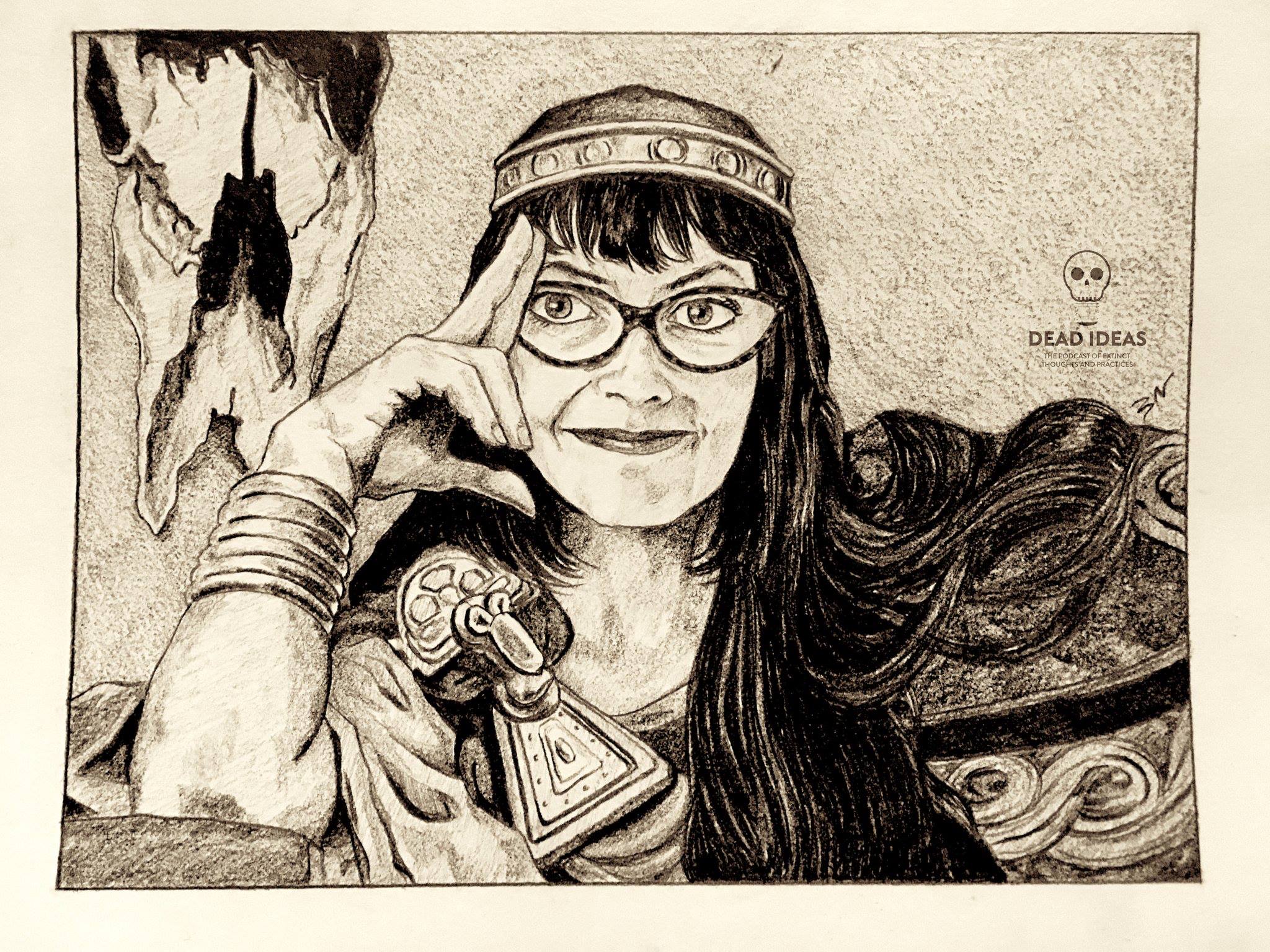 Dr. Gillian Kenny is an Hon Research Associate at the Centre for Gender and Women's Studies in Trinity College Dublin. Her specialism is women's lives in medieval and early modern Ireland and beyond. She is also interested in the lives of those considered outsiders in the medieval world and is currently researching that topic. She has taught in both UCD and TCD and has appeared in and written on various historical topics both on TV and in newspapers/magazines as well as working on her own books and papers.
Course Curriculum
Welcome & Orientation
Available in days
days after you enroll
Class Presentation (2 hours, multimedia)
Available in days
days after you enroll
Q&A Session (20 minutes, multimedia)
Available in days
days after you enroll

Praise for Gillian's class 'From Battle Queens to Biddy Early', also available at the Irish Pagan School:
"That was wonderful, GRMA Dr. Kenny and Lora.. It was so informative and approachable, and the humor sprinkled throughout was great.. the last bit was really touching.. I got a bit choked up actually, which was a welcome surprise.. I am so grateful to have these authentic teachers and to be a part of this túath..."
- Salamander Croweye, IPS Student
Frequently Asked Questions
How long will my enrollment last for?
After enrolling, you have unlimited access to this version of the recordings for as long as you remain a member of the Irish Pagan School - across any and all devices you own. So, you can take your time, or get it all done quickly, and revisit it all whenever you want to - it's completely up to you.
What if I enroll, then change my mind?
If you are unsatisfied with your purchase for any reason, contact us within the first 30 days and we will give you a full refund, no questions asked. If you do require a refund, please just contact the Irish Pagan School directly, by email. We will deal with your request and refund your money with no problems!
Do I need to have Irish ancestry to study here?
No, absolutely not. We provide authentic connection to Ireland, with native Irish teachers, for anyone who wishes to learn from us and is willing to put in the time and effort to do this properly... rather than grab a culturally appropriated quick fix.

Praise for Gillian's class 'From Battle Queens to Biddy Early', also available at the Irish Pagan School:
"Fantastic class. Very detailed. Teacher is very knowledgeable. Good resources."
- Juliet Monique Oberding, IPS Student
How to Get Access...
Choose the payment option below that best suits you - pay in Euros with a Credit Card, or pay in US Dollars with a Credit Card or PayPal.
Click your preferred option so it's highlighted in orange.
Click the big orange 'Enroll Now' button.
On the Order Summary page, click to 'Add Coupon' if you have one! (Type in the coupon code, for example, from our Patreon Here)
Enter your Account and Payment information.
Tick the box to agree to the standard Terms and Conditions.
Click the orange button at the bottom of that page to enroll at the price that is displayed.
Don't forget you have a full, no quibble, 30 day money back guarantee!