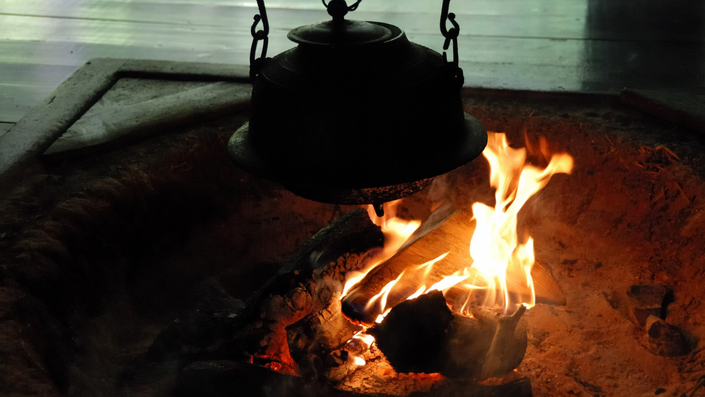 Reading the Fire: Irish Traditions of Divination
Telling the Future from Ancient Irish to Modern Folk Practices
Enroll in Course
If you have struggled to follow complicated processes and divination instruction, if you've tried to research folk divination traditions by yourself, if you've sought out academic instruction on cultures and traditions long dead, if you've diligently followed the step by step instructions of accomplished teachers but haven't seen any noticeable results... then you're about to discover the missing pieces from your Irish divination practice.
This is an online class exploring Irish divination traditions, from ancient augury to common folk practices. You will discover a variety of traditional Irish techniques, with practical examples and some unusual regional traditions. Your guide on this journey is the Irish author, file (poet), and practitioner of indigenous witchcraft, Geraldine Moorkens Byrne.
From old Ireland to modern, a fascination persists with various ways to tell the future. Some methods have roots in our ancestral past and others are more modern, but our rich heritage can be used to open our minds to inspiration, connect to our hidden needs and open our lives to possibilities.
Some traditional folk methods were only done on specific days, while others were as much a part of daily life as keeping the hearth and sweeping the floor. Each provides a link not only to the future but to our past. Here, you can learn authentic, traditional methods to use in your contemporary daily practice.
WHAT YOU WILL DISCOVER
*fire reading, cloud gazing, reading signs from birds and animals
*divination using found objects
*the written word, signs and omens, symbols
*pendulums and unconscious "receiving"
*telling the future at Samhain / special days
This class includes meditations and techniques to ensure a receptive frame of mind; and important instruction on boundaries during divination and understanding mixed unclear results. Full explanation is provided, making it suitable even for complete beginners in basic techniques.
WHAT DO YOU GET WHEN YOU ENROLL THIS COURSE?
Your Course access enrollment includes access to:
-- Class Presentation Slides
-- Class Videos
-- Class Audios
-- Short Meditation (10-20 min)
-- Unique Creative Content (a story or case study or song/poem)

-- PDF Workbook of Exercises and Resources (with clickable links)

-- Interactive Q&A Session with the Teacher (recorded during live class).
You will get the unique perspective of a native Irish witch, who specialises in research and teaching on Irish historical traditions and folklore, while incorporating all of that into a vibrant contemporary Pagan practice within the living magical and spiritual traditions of Ireland.
This is a completely self-paced online course.

When you are enrolled, join in live if possible, and get the recorded files after for repeated or further study and reference. You decide when you start and when you finish.
This Teaching is suitable for beginners, as well as those with more experience in this area, or in other traditions. You do not have to be dedicated to or working with any Irish Gods, Guides, or Guardians to take this class.

When you enroll in this class, you are receiving lifetime access (with a full 30 day money back guarantee).

Enroll in the course, download the content, learn from the materials... and if you don't like what you've learned just email us and we'll give you all your money back. We're taking a risk by offering this - we can't get the content back, so you could just enroll, then ask for a refund, and rip us off! However, we work on an honour system with our Tuath, as did our ancient ancestors. We trust that you won't do that to us, just like you can trust that we will do our very best to make sure you have a good experience with the Irish Pagan School.

You have a 100% money back Guarantee, for a full 30 days, so you can go ahead and enroll with full confidence.
(see below - HOW TO GET ACCESS TO THIS COURSE)
Your Instructor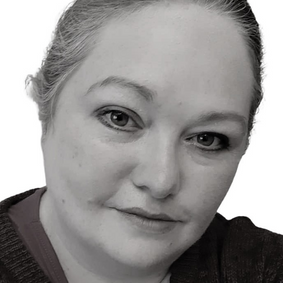 Geraldine Moorkens Byrne is a poet (File), and practitioner of indigenous Irish Witchcraft. She practices Draiocht Ceoil, the magic of words and sound, a traditional part of Irish folk magic and folklore. She has written Roscanna (Roisc) for many political and social causes, most recently - Ériu Addresses the High Kings - against a proposed misogynistic gathering in Ireland (subsequently published in Gods and Radicals journal.) She has also written and published articles on the origin and use of the Rosc. Geraldine is a founding editor of PPP Publishing, and has been published in many anthologies (e.g. Poems from the Lockdown, Harp Club and Cauldron, Small Things, Where the Hazel Falls, Jane Raeburn Anthology); magazines (e.g. Asia Geographic, American Dowser); e-zines (e.g. Poetry Life & Times, Prairie Poetry). Some of her poems - including "Bealtaine" & "Death of the Hero" - have been performed as theatre by groups in Ireland, Britain, & the USA. Her gorgeous children's book Puddles, and her collection of poetry called "Dreams of Reality", are both available on Amazon.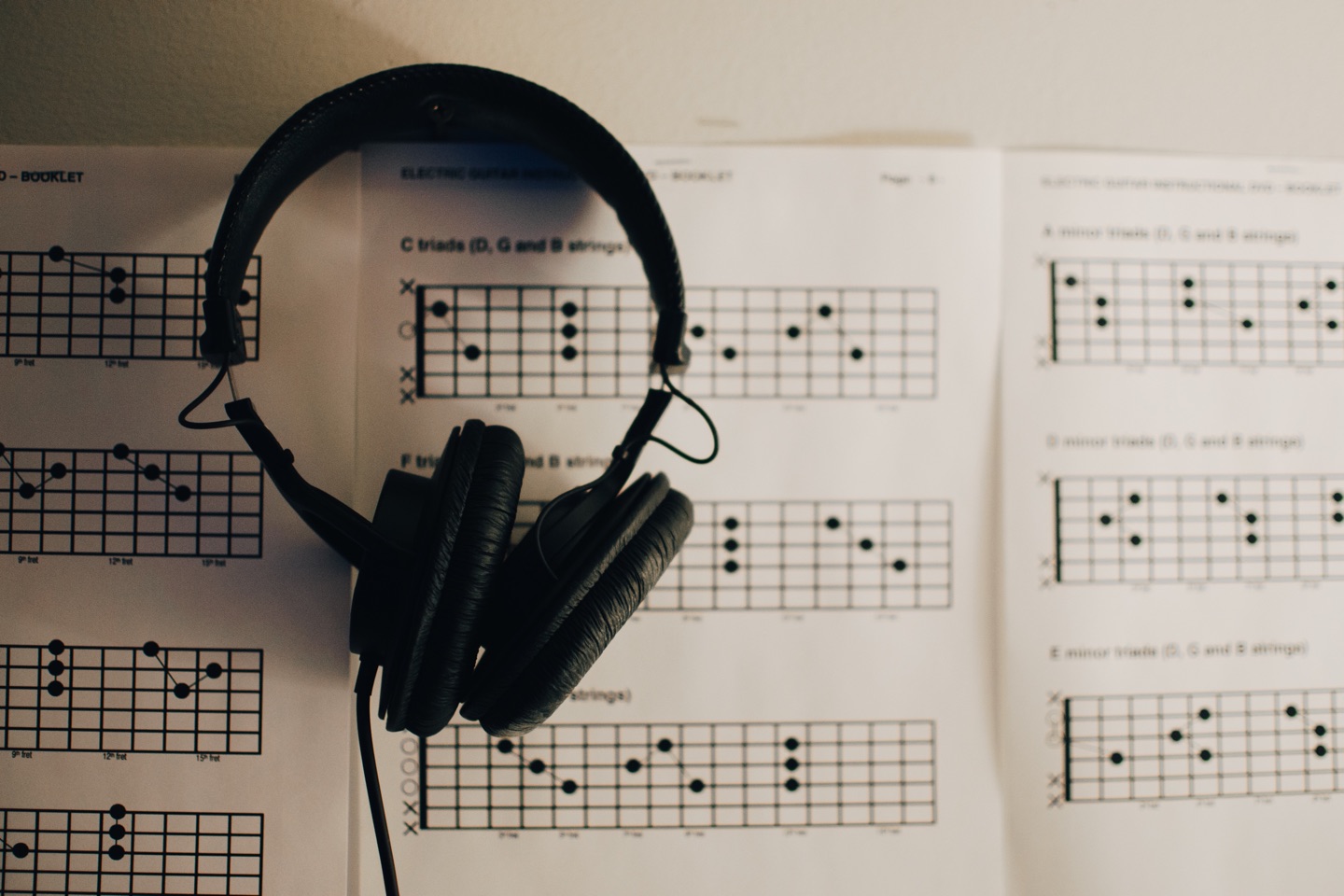 "This class was incredible! I love how well researched and annotated this was - the class notes are fantastic, the discussion of historical uses of the rosc and how it connects to traditions and DC today was fascinating. I learned a lot, and I'm so excited to put my newfound knowledge to use - and to continue to dive deeper into rosc poetry in my own work and practice. I'm sure I'll rewatch this class multiple times, and reread the class notes to deepen my understanding."

Shannon Mullens - An Introduction to Rosc Poetry (by Geraldine Moorkens Byrne)
Course Curriculum
Fáilte! Welcome and Orientation
Available in days
days after you enroll
Class Materials (Multimedia)
Available in days
days after you enroll
Q&A Session
Available in days
days after you enroll
Frequently Asked Questions
How long do I have to complete this course?
When you enroll in this course, you will be sent information by email (Fáilte - Your Access to the Irish Pagan School), and you can take things at your own pace from there. Your enrolled access after the live session includes all recordings. This makes it a completely self-paced online course. You decide when you start and when you finish.
What if I enroll, then change my mind?
If you are unsatisfied with your purchase for ANY reason, contact us within the first 30 days and we will give you a full refund, no questions asked. If you do require a refund, please just contact the Irish Pagan School directly, by email. We will deal with your request and refund your money with no problems!
Do I need to have Irish ancestry to study here?
No, absolutely not. We provide authentic connection to Ireland, with native or naturalised Irish teachers, for anyone who wishes to learn from us and is willing to put in the time and effort to do this properly... rather than grab a culturally appropriated quick fix.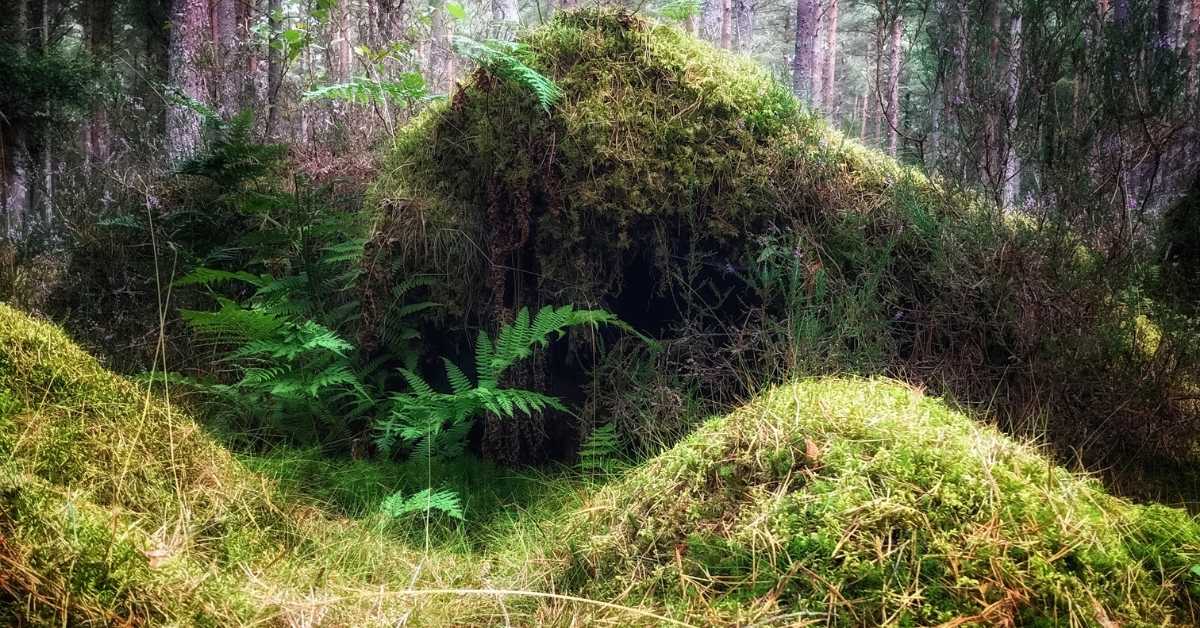 "This was an absolutely brilliant class. So very interesting and also extremely practical. There's no doubt in my mind that Draícht Ceoil works. If I have the right sound playing in my home the entire atmosphere changes. I highly recommend this class to anyone who wants to learn about the correlation between sound and healing (and a little bit of hexing just for good measure)."

Tomasina Ravenscroft - Draíocht Ceoil (by Geraldine Moorkens Byrne)
Once you have enrolled for a LIVE online course...
You will receive some emails from [email protected].
When you enroll in a course at the Irish Pagan School, you'll receive a system confirmation email that contains a clickable link to the course. You can use this link to open your course, or you can type the school or course page URL into the address bar of your web browser. (www.IrishPaganSchool.com)
You'll also receive:

Fáilte - How to Access your Course at the Irish Pagan School! This tells you how to log in, what to do if you forget your password, and how to join our Students Only facebook group (if you'd like to).
Your Live Online Class Zoom Invite. This is the invitation to join our live event. You can also find this in the Course Curriculum, after you log in using the instructions in the email above!

If you can't attend the course teaching live (at 9pm Irish time on the Sunday), don't worry, the recorded files and presentation slides, etc. will be posted into your Course Curriculum by the following Tuesday.
HOW TO GET ACCESS TO THIS COURSE
Choose the payment option below that best suits you - pay in Euros with a Credit Card, or pay in US Dollars with a Credit Card or PayPal.
Click your preferred option so it's highlighted in orange.
Click the big orange 'Enroll Now' button.
On the Order Summary page, click to 'Add Coupon' if you have one! (Type in the coupon code, for example, from our Patreon Here)
Enter your Account and Payment information.
Tick the box to agree to the standard Terms and Conditions.
Click the orange button at the bottom of that page to enroll at the price that is displayed.
Don't forget you have a full, no hassle, 30 day money back guarantee!